At IND we have detailed knowledge of metals and their alloys and understand what it takes to optimize their use for specific applications based on performance, lifetime, and cost.  In any given component or assembly there are typically areas where tolerances and surface finish requirements are very high to maximize operation and lifetime.  Conversely there are often also areas where those parameters can be reduced to minimize cost and not reduce performance.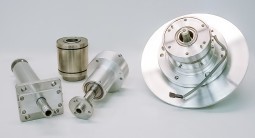 Design for manufacturing is built into how we develop solutions for precision manufacturers.  With so many options on materials, tolerances, surface treatments, and more to be considered for every component and assembly, balancing the trade-offs and making the best choices can be challenging.  It takes deep a understanding of coatings, surface finishing's, hardening, stress relief, and many other aspects of specifying metals to get it right.
We've been optimizing products and processes for a long time and have developed an innate capability of quickly identifying the best options for given requirements.  
Additionally, we can identify ideal maintenance methods and frequency for your components along with cleaning methods to ensure you're getting the maximum lifetime, performance, and productivity from your equipment.